Every board gamer knows how difficult it can be to learn a new game from the rulebook. We also know that sometimes it is not easy to find people to play the games we love. 
Tabletopia wants to solve both of these problems and offers you a complete matching system that consists of three main blocks: player experience, chat and the "ready to teach/play" option.
First, you can see every game you and other users have ever played on Tabletopia in the "Experience" row of player Profiles. If you have played less than two plays*, you are ranked as "Beginner". If you have played between two to five times, you become an "Expert". If you play even more, you move to "Veteran". On every game page you can see the Leaderboard in the left column: these are the most experienced players ranked by playtime.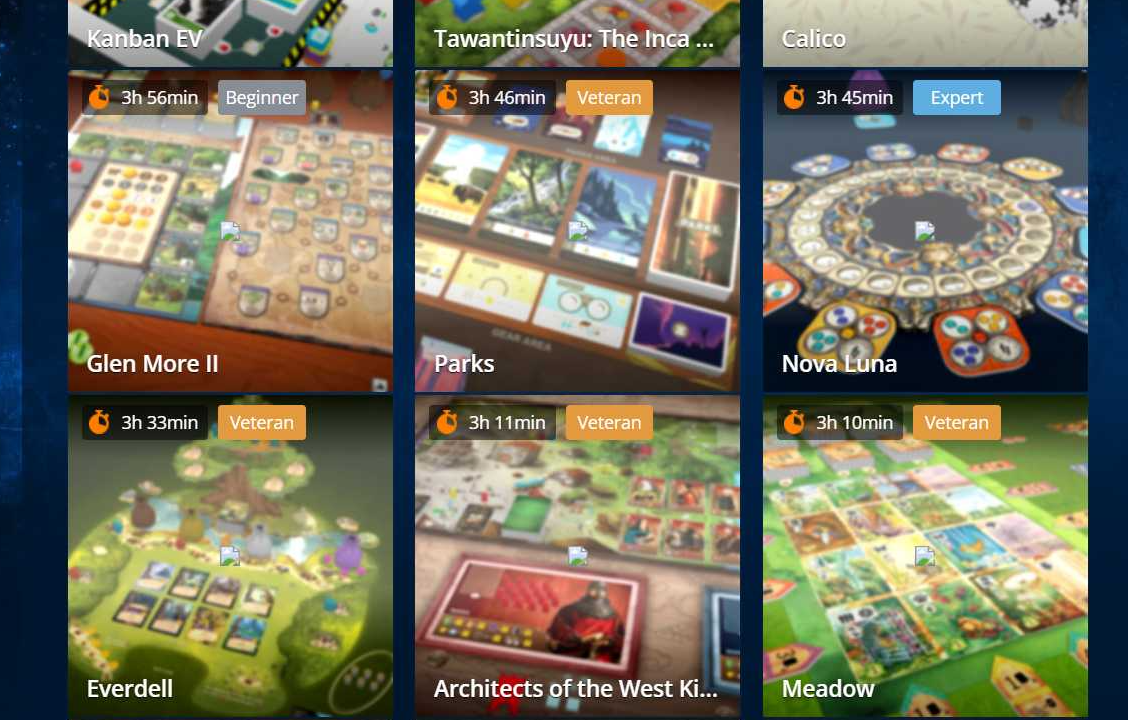 Second, you can send a message to any other player offering to play a game with them, asking if they'd be willing to teach it etc. You will see a chat icon on the bottom right of your screen while browsing the site.

You can use this to search for users via username and manage multiple chats. Please note, that abuse of the messaging system will not be tolerated, and Tabletopia reserves the right to suspend any account harassing other users.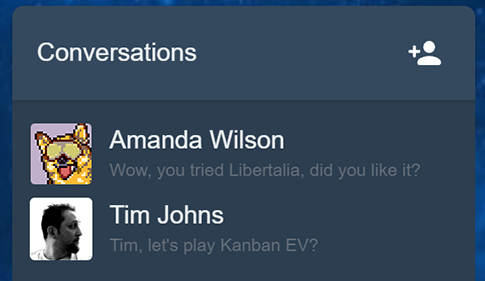 And third, to make finding the right person easier, you can add games to "ready to teach" or "ready to play" lists near the Experience section of your profile. 

If you mark a game as "ready to teach" it means that you know the game quite well, enjoy it and are ready to share your knowledge and experience with others teaching them how to play. Only users with the rank "Expert" or "Veteran" in a particular game can choose this option.
If you mark a game as "ready to play" it means that you like the game and will be likely to accept invitations to play but are not ready to explain all the rules, just looking for co-players. In both cases, your preference will be seen in the leaderboard of the game so people looking for experienced players will be likely to contact you when looking to playing the game.
You can also quickly mark these options on the individual pages of each game by clicking their respective boxes.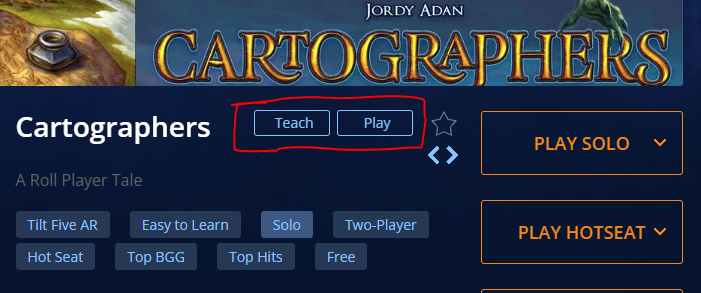 And finally, if you want to try a game, but don't know the rules or want to just look for someone to play with, open its leaderboard and find those who have already confirmed that they are ready to teach and/or play. Just send them a message and introduce yourself!

We hope that all of these tools – when used together – can encourage you to try something new, or help you find new players for a game you already love!
If you are a publisher and want your demo people to use Tabletopia for showing games to players, we encourage you to use the "ready to teach" option to attract them. Please contact us via info@tabletopia.com if you want to discuss additional options.
*
A "play" is based on the average playtime for the particular game. For example, if the average game of
Calico
takes 38 minutes, you will need to have logged 76 minutes of playtime to have "2 plays" (regardless of how many game rooms/sessions you have joined).