Tabletopia is a 3D digital sandbox platform with a modern interface that recreates a social and connected board gaming experience in a safe digital environment. With Tabletopia we offer the ability to not only play games but also build them with our custom Workshop tools that can bring any activity to life. Our virtual table provides custom game setups, shuffling and dealing of cards, secret information zones, and much much more.
When education is delivered in a fun and engaging way it delivers better results. With gamification students are more engaged and focus on the topic while exploring its rules, structures and logic. Here at Tabletopia we deliver the best online experience with more than 1,000 published games, and we want to build a special place for educational sessions using a bespoke board game format.
On Tabletopia you can create tables for up to 8 participants. You can reserve one seat for the teacher and 7 seats for students, with additional spaces for spectators.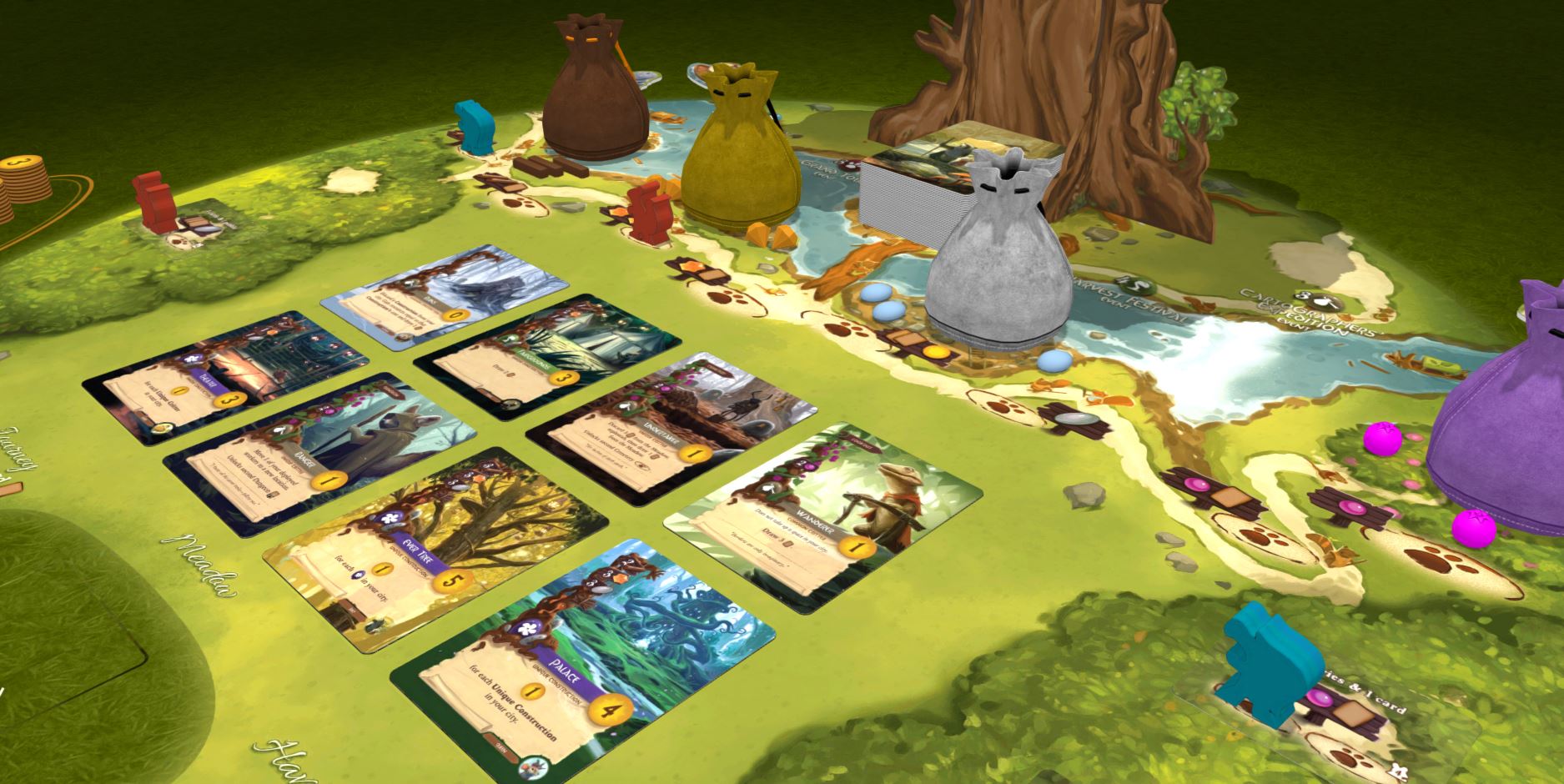 Tabletopia for Education features
Full branded account set up with your logo and key teaching accounts.
Up to 8 active students per session with up to 4 moderators or spectators across multiple instances simultaneously.
You can reserve a teacher space (if necessary) with 7 students and 4 moderators/spectators.
Games can be visible only to your student group in the Play zone.
Students and moderators/spectators can join from iOS, Android, or Web.
Only one premium account is required, others join via free personal invitation link.
Custom Widget to insert onto your own website showing games in progress.
Premium Support ready when you need it.
Security is our top priority. SSL technology provides an encrypted link between server and a client  ensuring your safety and student security.
We adhere to COPPA, CalOPPA, and CAN-SPAM Act. For detailed information please review our full Privacy Policy.
Bespoke URL, example: youreducation.tabletopia.com
Bespoke pricing model with monthly or yearly invoicing.
"Tabletopia is interesting because it opens up the ability for us to teach our game development methodology from home. Board Games are a fantastic tool to help students learn most aspects of game development in a low-stress environment, as well as rapidly prototype content from scratch."

Adam Bailey, Game Design Lecturer, Academy of Interactive Entertainment
How does it work?
As an educator, you can create your classroom game on Tabletopia and use it as a tool for educational needs without any technical / programming expertise. Using pre-made, drag and drop objects from our custom Workshop, adding your images with relevant text, your classroom game can be up and running within a few hours. If you need any assistance we can help, or can create your entire game for you. Additionally, students can create games and fully explore the design and development process, understand gamification principles, and produce a game that others can play.
When your game is ready, create a private play zone to share it with your class and host your classroom session.

Educational Games currently on Tabletopia
We have a number of training focused games created and running on Tabletopia. These games can challenge students with logic puzzles, linguistic lessons, business growth and economics, as well as cooperative learning and idea sharing. Each game takes advantage of our platform to explore strategies, critical and creative thinking, and student collaboration in a deeply engaging way. Take a look at the following links for an overview of the possibilities.
CTOR – (logic, problem solving, biology)
For over 20 years, Dr. Bronn, the author and developer of the CTOR game, has been applying mathematical models to explore the behavior of biological organisms. In the framework of a Mathematical Biology university course, he used this game to explain to his students living ecosystem modeling principles.
The Silent Way in London – (English Language, linguistics)
Exploring British English through pronunciation, grammar, stress and rhythm using the Silent Way approach.
Sustain – (team work, economic growth)
In this urban sustainability game, each player represents a different Department in a growing city. You will have to face many issues and solve them based on other players' actions and decisions.
You understand education, we understand games. Let's talk!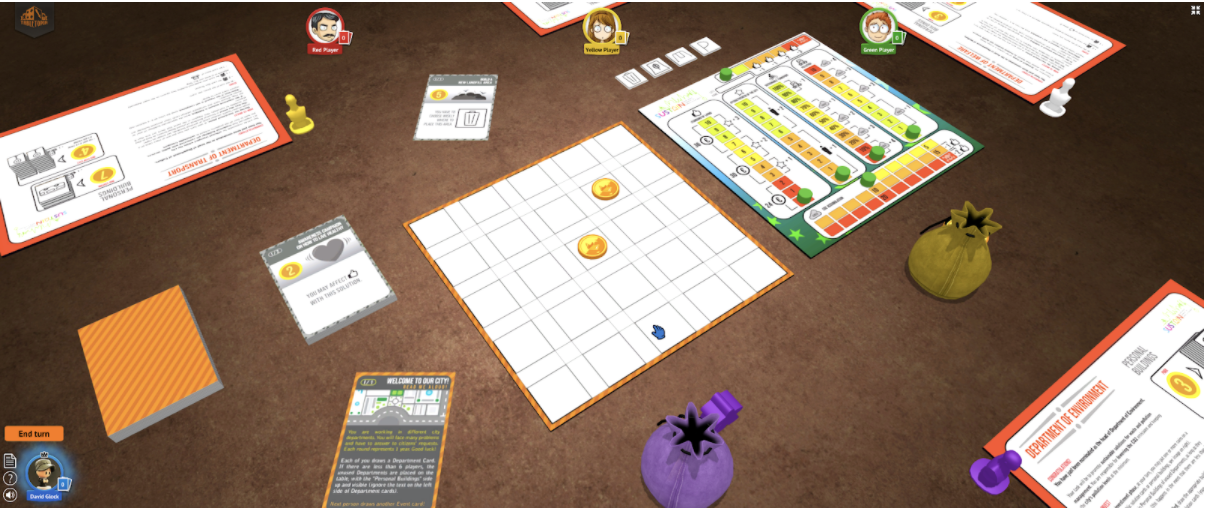 We at Tabletopia understand that your needs might be unique. We are constantly building on our product and would love to discuss your needs personally. Even if it's not something we can directly help with now, our promise to you is to offer expert suggestions that will hopefully address your needs in future. Right now Tabletopia is made for traditional board games, but we want to optimize it for educational, critical thinking, strategic, and training purposes. That's why we need your help. If you are hosting classroom or training games, please fill up our form and we will reach you out.
If you have any questions, send us a message to info@tabletopia.com