Why Make a V
ideo

?

A video made on Tabletopia can serve various purposes:
Share your game experience with friends.
Record a promo video for your game.
Record a tutorial for your game.
Which Software to Use?
It depends on the OS you are using and the video card installed in your computer.
With Nvidia

video

card and Windows OS we advise using Shadowplay. It is easy to use and doesn't consume a lot of resources. With other cards we recommend OBS (free) or d3dGear ($35).
If you have MacOS you can use Quicktime Record for that, it's free and pre-installed in your system already.
What About Streaming?
There are lot of different solutions and services, like Twitch and Hitbox. See a good tutorial on YouTube.
Controlling Camera while Capturing Video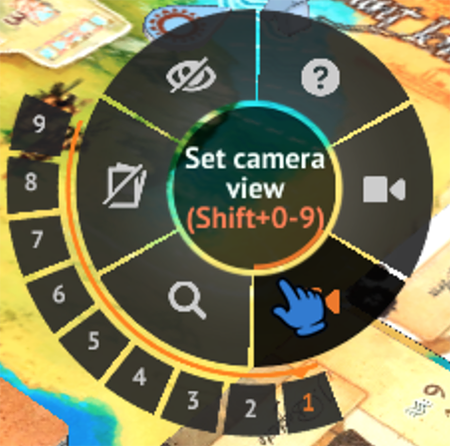 You can use all camera controls available, see Interacting with Game Components.
We especially receommend saving several camera positions and then switching between them during the video recording. To save a camera position:
Press Shift + number key, or
right-click > Set camera view > select a number.
To move to a previously saved position, press the predefined number key. Also note that you can set camera speed by pressing Home and End keys, so you may create cutscenes.