What is a Gift Card?
A Gift Card is a coupon with a unique code that enables Gold premium access to Tabletopia for 6 or 12 months. You can purchase it and tell us whom you want to give it to as a gift – this person will receive an email with an invitation to apply it.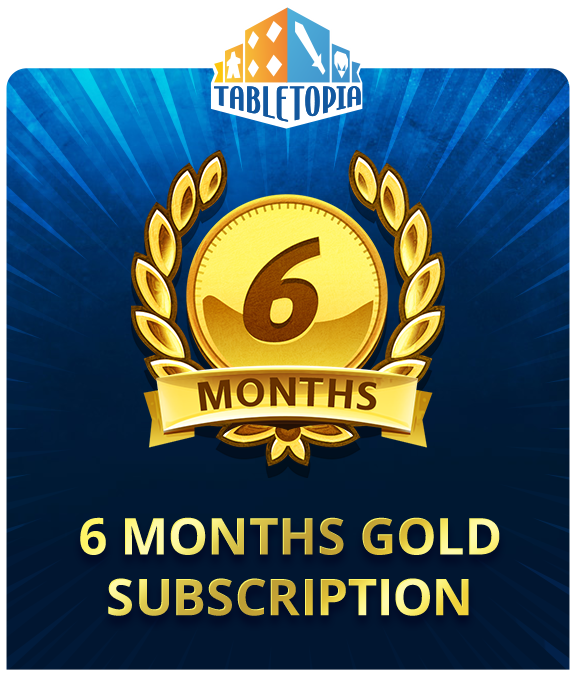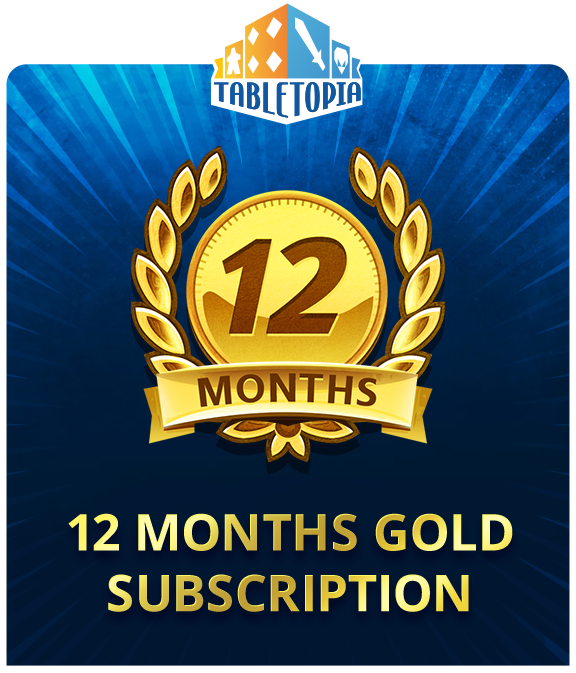 How much does it cost?
There are two options of Gift Cards – you can either purchase a 6 month card for $49.90 USD or a 12 month card for $99.90 USD.
What benefits does the Gold membership offer?
Player Gold is the highest player plan at Tabletopia and provides full access to the games catalog. The player with Gold membership can create and participate in all published games and can invite guests without premium membership to premium games. Please read more about our membership plans here.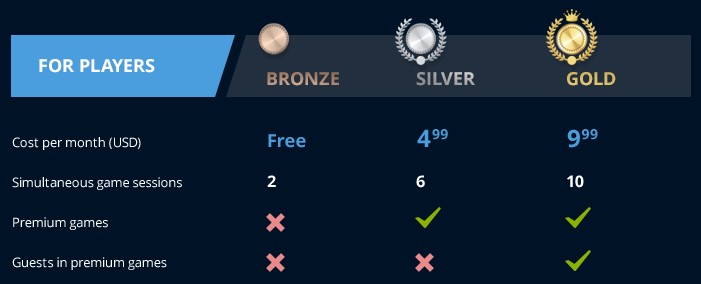 What information do I need to provide about the recipient?
When purchasing a Gift Card you will only need to enter the email of the recipient. This person will receive an email with their personal code and all the necessary instructions.
What if I don't know the email of the recipient?
In that case you simply type in your own email and send it to yourself. After that you can copy either the whole page link or the gift code and send it directly to your recipient via any messenger. But the gift should be first sent to any email for security reasons, otherwise it will not be activated.
Will the recipient know how much my gift cost?
No. They will only see that their friend has gifted them 6 or 12 months of Tabletopia premium membership, not how much it cost.
What if this email is lost or deleted accidentally?
The information of all the Gift Cards you purchased is kept in your profile. There is now a new section called 'Gifts' for that where you see all the codes you gifted or received. If the code you bought is not yet applied you can always resend it again via email or by copying the link and sharing it.
When will the code expire?
The gift codes expire 90 days after the purchase, so your friends will have plenty of time to apply them. Their Gold membership will start only when the code is applied, not when you purchase the Gift Card.
Can I buy a Gift Card and use it myself?
Yes, but it would be easier for you to switch to the yearly subscription which has a discount compared to the monthly payments. You can do that in the 'Manage Profile' section of your profile page.