Tabletopia is now free-to-play with monthly plans available in the Steam and browser versions.
About Tabletopia Plans
The standard Tabletopia plans are purchased on a monthly basis on tabletopia.com or Steam. Some plans are free and some are available for a fee:
For players

: Bronze, Silver, or Gold

For designers

: Basic, Advanced, or Pro
Basically, no matter which player/designer plan you purchase, you will get access to two plans: one player and one designer, since the free Bronze (player) and Basic (designer) plans are available to all and to have them you only need to create a Tabletopia account.
For example, when purchasing the Silver player plan you get the the Basic designer plan automatically. Or when creating a free account, you get Bronze ad Basic plans for free.
Viewing Your Plan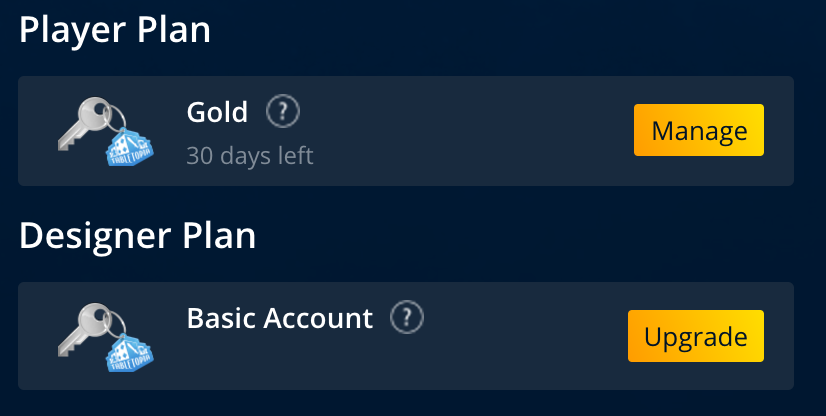 To see your current player and designer plans, go to your Profile on Tabletopia. 
To see details of each of your plans, hover the cursor over the "?" next to the plan name. You will get full information on the features you have now for the plan you select.
Managing Your Plan
You can upgrade or downgrade your plan at any moment.
To manage your plan,
Go to your Profile on tabletopia.com or in Steam.
Click Upgrade/Manage next to the plan name. A window will appear where you will be able to switch to the basic plan to cancel your subscription or upgrade to a premium plan and proceed to the payment form.
Note that if you cancel your subscription, you will keep the remaining premium time. For designer plans, your games will remain on the platform even after your premium expires.  Your subscription will simply not renew for the next month.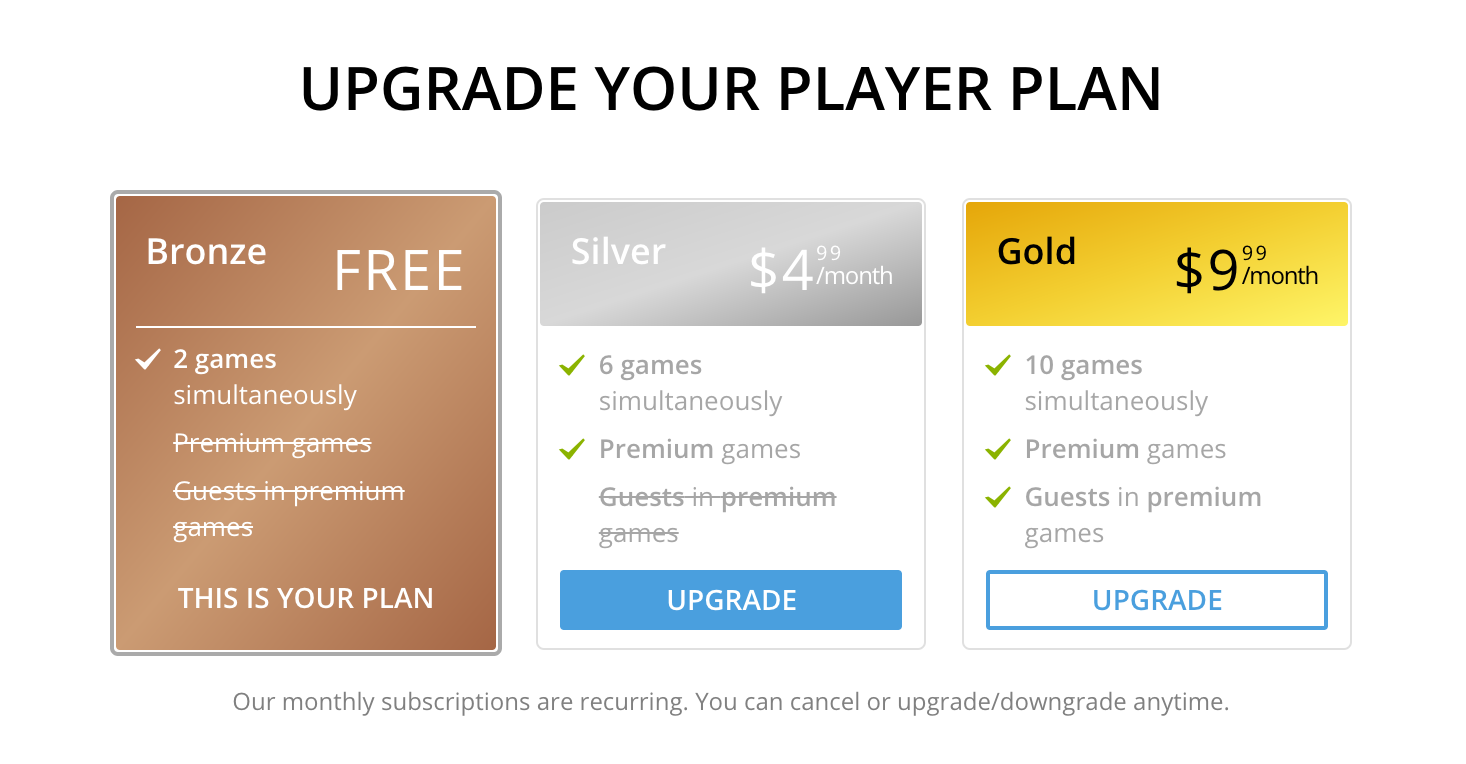 Plan Features and Options
Player and designer plans give access to various Playground and Workshop features and options respectively.
See below for features of various player plans available:

See below for features of various designer plans available: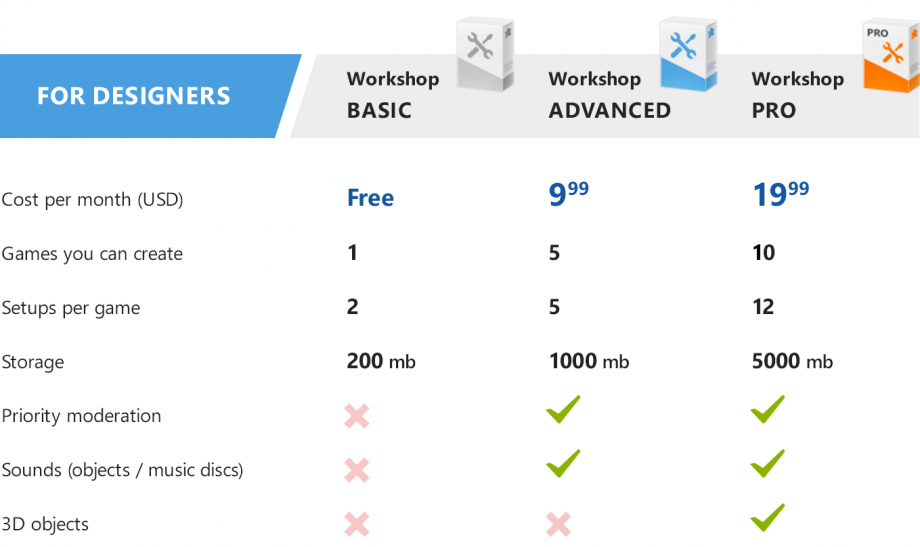 And if you don't have enough time to import your game, Tabletopia team can help you with that, see How to Import Your Game with Help of Tabletopia Team.