Creating Account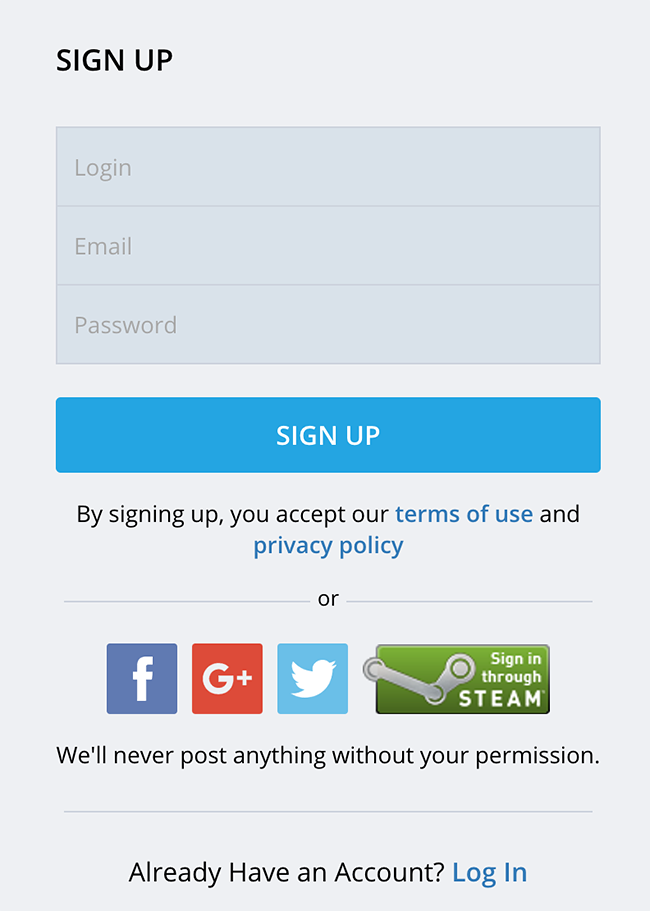 To create an account in Steam,  install the client and use your Steam credentials for access.
To create an account in the browser version of Tabletopia:
Go to www.tabletopia.com.
Click Join in the top right corner.
Fill in all the fields or use your Facebook, Google+, Twitter, or Steam account.
Click Sign Up. Congratulations! You have successfully registered with Tabletopia. You will receive a letter with further instructions on your email.